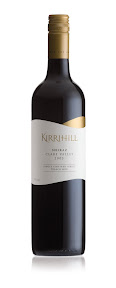 ONE FOR LUNCH: CLARE Valley winemaker, Kirrihill has decided on a change in making- and marketing-direction: rather than drawing on fruit from a range of South Australian regions, in future it will concentrate on single vineyard wines solely from the cool-climate Clare and the Adelaide Hills.
Former UK wine marketer, Matt McCulloch has been brought in to spearhead the new policy, that includes giving prominence to the names of vineyards from which individual-label wines are drawn, and their association with environmentally sound growing practices.
Amongst first releases under the new criteria is a 2005 Tulloch Moor Shiraz from the Tullymore Vineyard, one of the highest in the Clare Valley: this wine bursts with classic Shiraz spicy-fruit characters, nice tannin and good acid. Pay $19.95 and serve it up with a home-made game pie.