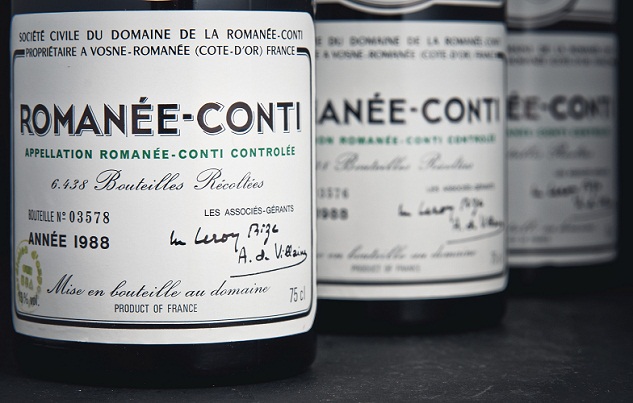 ​
CHEERS – it's just $2,860 a glass
IN his continuing search for the more weird and wondrous in this world, David Ellis says a buyer in England has just paid 117,500 pounds – that's AU$206,000 – for a case of 28 year old French Pinot Noir wine.
And if he's going to share it around, it's going to cost him something like AU$2,860 a glass to indulge family or friends in this drop, a forebear of which the Archbishop of Paris famously likened in 1780 "to drinking velvet and satin."
The 1988 vintage Romanee-Conti wine that's just sold at a Bonhams auction in London for that huge price, is from a maker in Burgundy whose history goes back to the 12th century, when it was first made by monks in a local abbey. And interestingly at one stage was the centre of a bidding war between Madame de Pompadour, the mistress of Louis XV of France, and the country's Prince de Conti – who won, and promptly added his name to the until-then just Romanee label.
FRANCE'S 12TH century Romanee-Conti vineyard is still
worked today by horsepower so that it's ground and vines
are not damaged by the wheels of tractors. (Wikipedia)
Today the winery produces a mere 450 cases of Romanee-Conti a year off a 1.8ha (4.4 acre) vineyard in which horsepower is used so the vineyard is not damaged by the wheels of tractors, and the only fertiliser put to the vines is compost made from waste from the winery itself.
Grape bunches are hand selected off the vines, each grape for the actual winemaking then hand chosen, and all 5,400 annual bottles individually numbered and their ownership tracked and recorded each time they change hands – or are finally consumed.